Individual adult therapy
Some adults seek out therapy as a result of feeling overwhelmed, experiencing a prolonged sense of helplessness and sadness, or feeling ill-equipped to shake off the stressors and anxieties associated with everyday life. Other adults may seek out therapy because they are experiencing difficulties in their personal and professional relationships. Lastly some people may just want to become more self-aware and explore themselves more deeply.
Individual therapy can help you overcome obstacles to your well-being and can help foster positive feelings, such as confidence and compassion. People in therapy can learn skills for handling tough situations, making healthier decisions, and reaching life goals. Many individuals find that they enjoy the therapeutic journey of becoming more aware of their feelings, behaviours and the way they handle certain situations.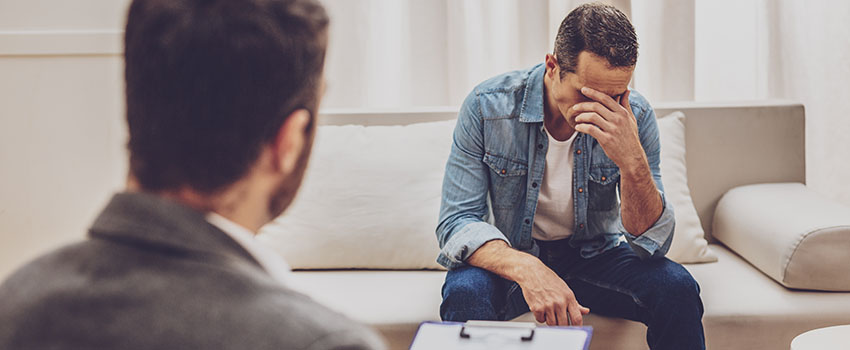 What to expect
The first few sessions of therapy generally focus on gathering information about the individual. I will explore the person's reasons for seeking out therapy and explore their past mental, physical, and emotional health. It can take a few sessions for me to gain a firm grasp of the situation. Only then is it possible for me to address issues and determine the best course of action.
You can also use the first session to determine if my therapy style is a good fit for your needs. Finding a psychologist you are comfortable with is crucial to successful treatment.
During therapy, I encourage people in treatment to do most of the talking. At first, it may be difficult to talk about past experiences or current concerns. Sessions may stir up intense emotions, and it's possible to become upset, angry, or sad during treatment. However, in the long run, therapy can help people build confidence and sessions become more comfortable as time progresses.
Individuals in treatment should also feel comfortable enough to ask questions at any point in the process. After a few sessions, people in therapy may develop a more positive mood and healthier thinking patterns. I conduct my therapy sessions in a safe, confidential and non-judgemental environment.